We pour all of our foam at our facility in Milwaukee, WI.  Do you need a specific foam spec, but do not need truckloads of buns?  We can provide a short run for your needs.  Watch a clip of foam being made here.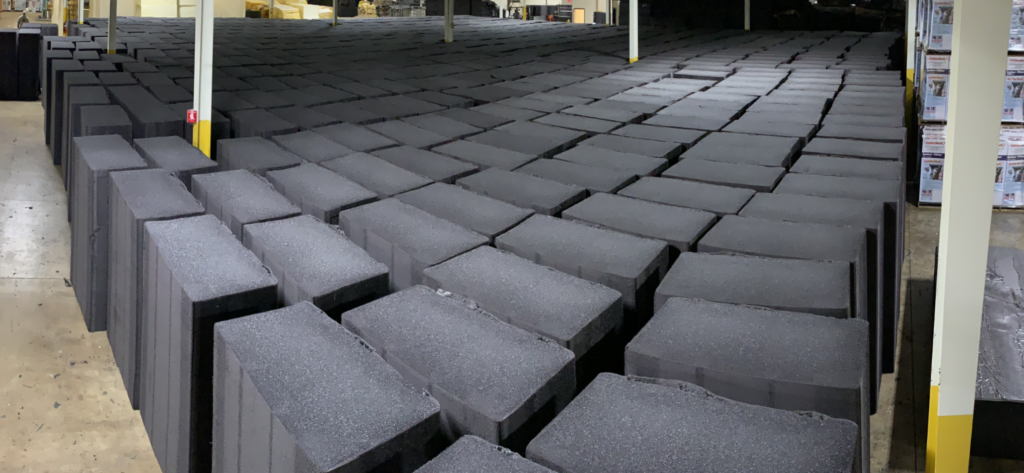 Foam buns are loaded into the reticulation, which creates a small thermal explosion.  This process opens up the cells of the foam, which allows for air and water to pass through the foam.  Reticulated bun size is 81" x 48.5" x 22".  Reticulated Foam is perfect for filtration and outdoor furniture.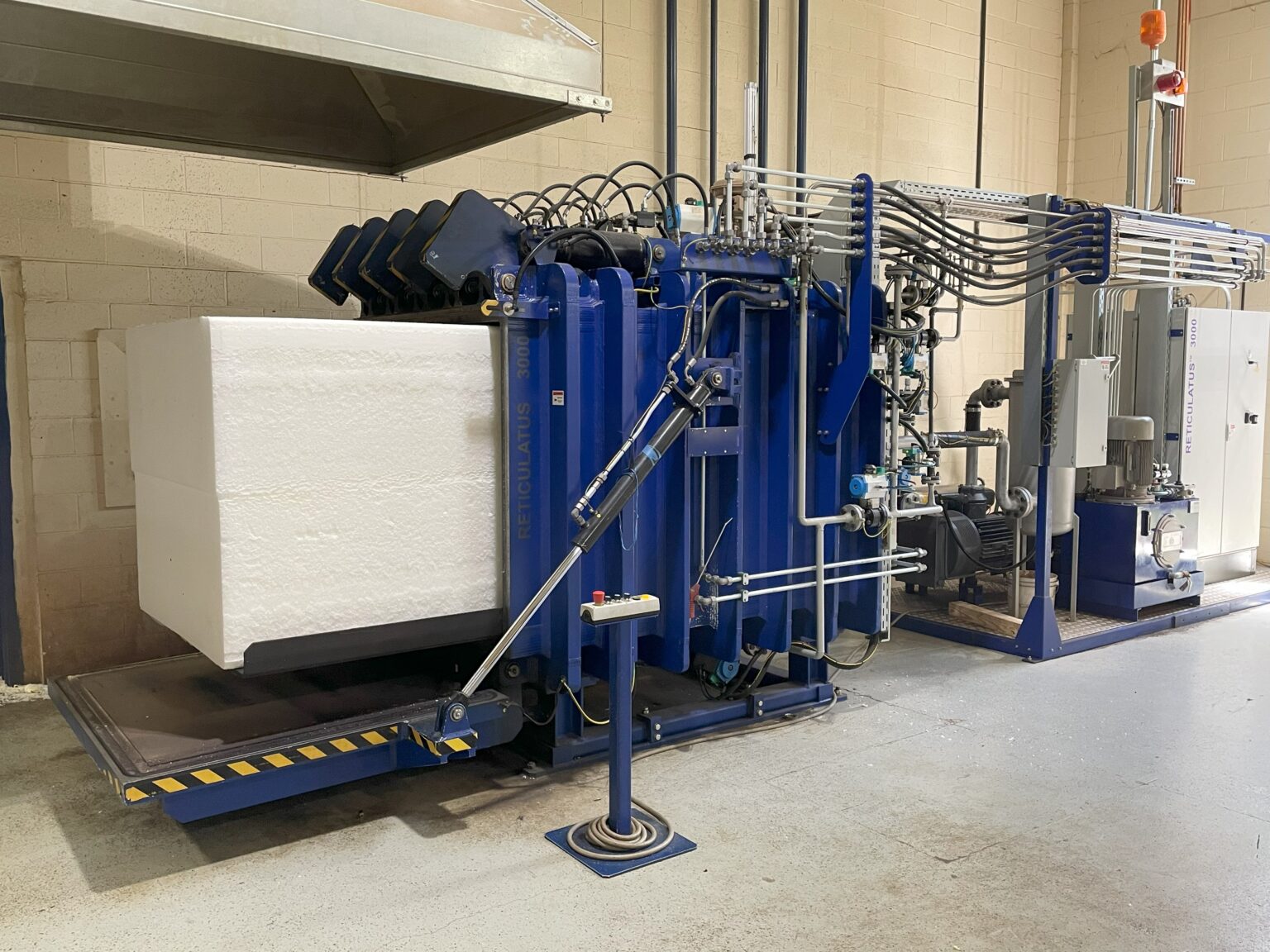 We have multiple cutting stations including state-of-the-art machines that are perfect for cushions and allow for greater efficiency and accuracy in cutting.  Watch a clip of one of our saws cutting a bun of foam here.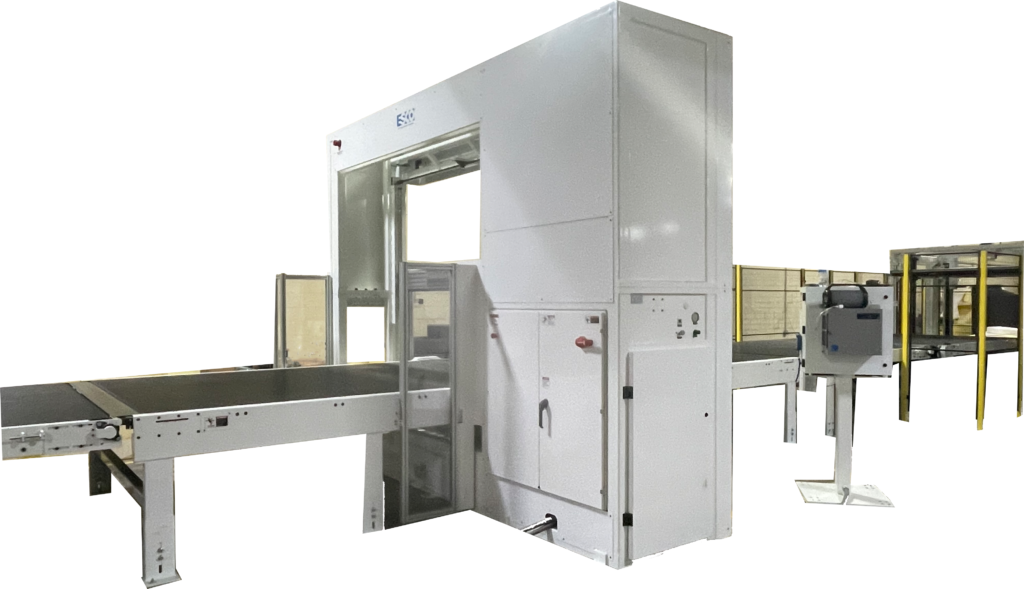 We use an airless spray glue system, which allows for more precise application and less waste.  Glueing is used when applying fiber to foam or for foam to foam on large pieces.  Our multiple glue stations allow for faster processing.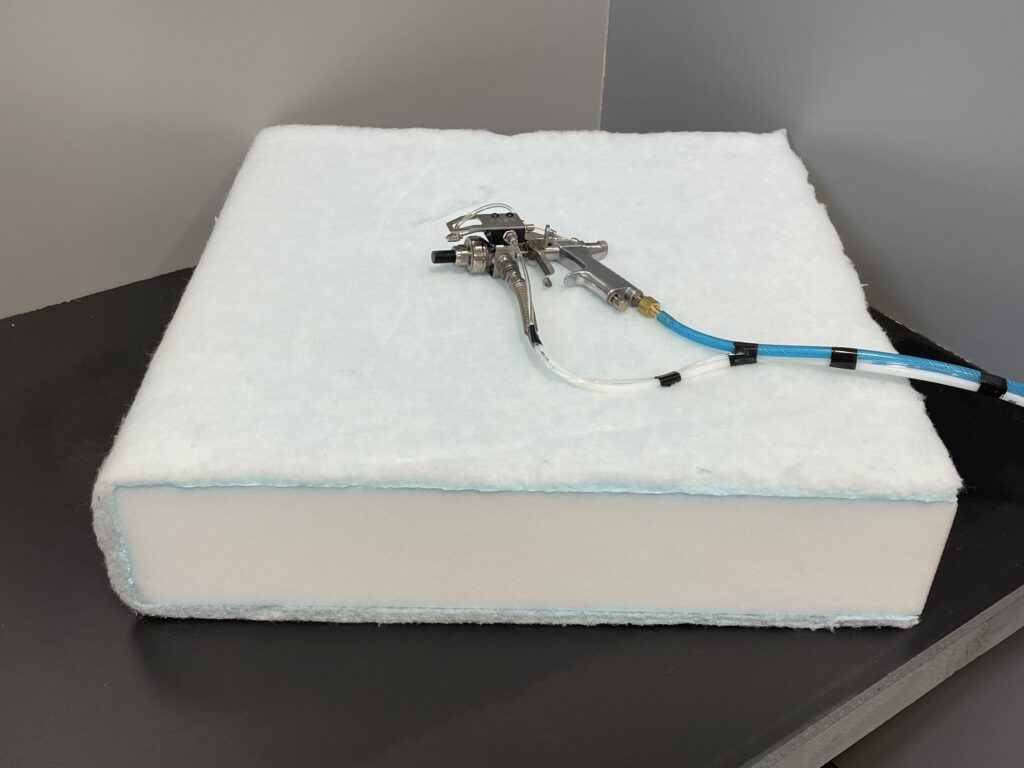 We can offer fiber wrap of varying loft and weight.  In conjunction with our glueing operations, we can create comfortable fiber wrapped cushions for your beautiful furniture.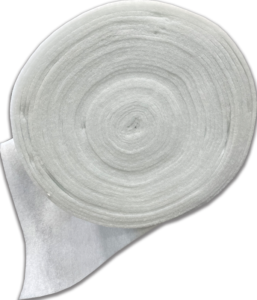 It allows us to compress and shrink wrap foam sheets and parts.  The compression allows for more pieces per pallet and better shipping rates.  Due to size limitations, we do not have the capability to compress full buns at this time.