Reticulated Foam
Commonly known as dri fast foam, reticulated foam is an open cell foam.  Our reticulated foam is created in a thermal reticulation chamber to make pores in the foam. The openings help filter liquids to pass through allowing for quick drying capabilities.
Outdoor furniture and filtration are the primary uses for this type of foam.  Some other areas of use for our reticulated foam are: automobiles, farm equipment, building materials, sporting goods, medical tools, aircrafts, and much more.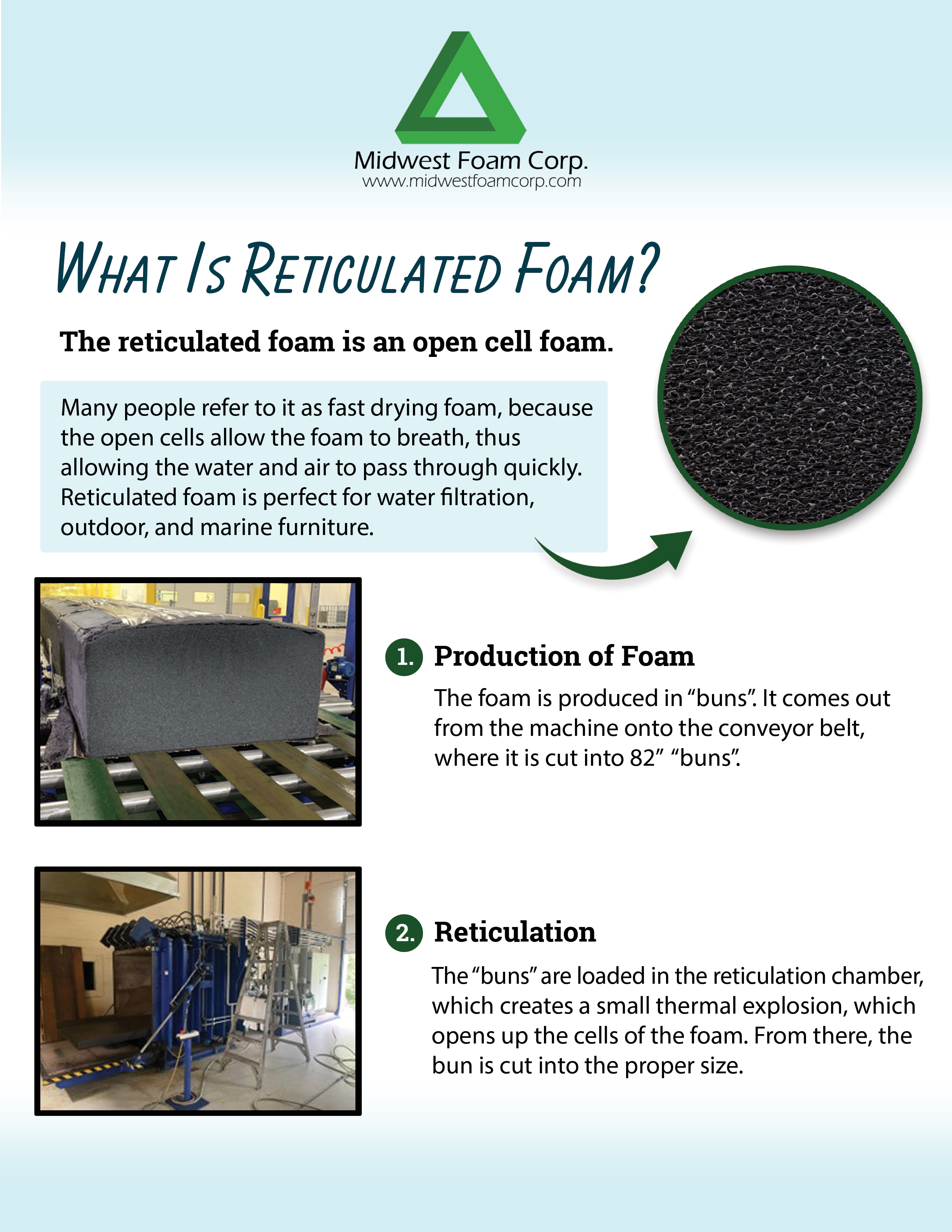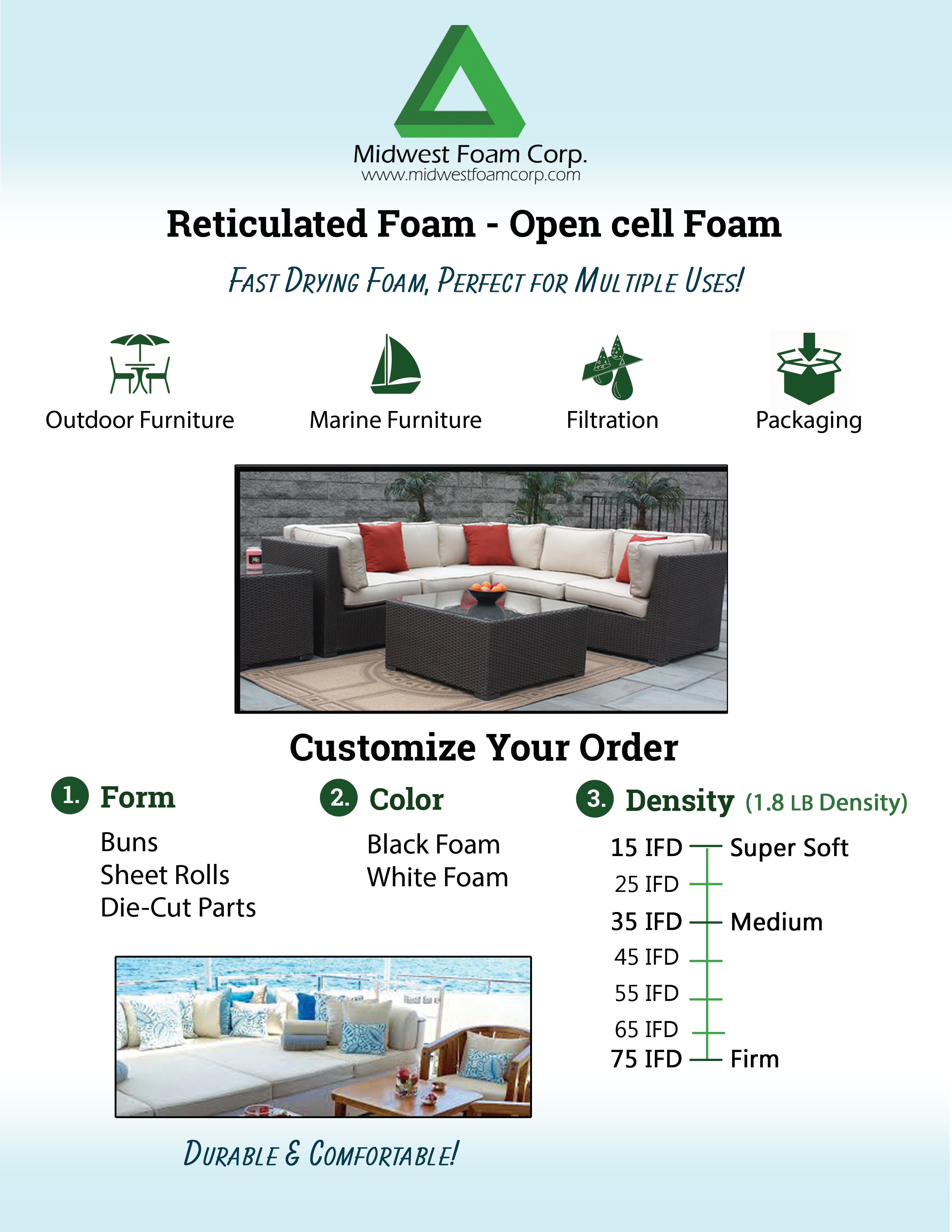 Next Steps...
Contact Us to see what we can do for you.